Early bird pricing for in-person tickets available until May 17th! Prices below are for early bird pricing! Prices will increase by $100 once the deadline passes, so register soon. 
June 5 Pre-Conference Institute | $125 + Whova fees.

This in-person only training will be an advanced victims' rights advocacy course during which a case scenario is analyzed and rights advocacy paths identified There with sessions for victim advocates and victims' rights attorneys. CLE credits will be applied for.  More information to come.

June 6-7 Conference In-Person Standard Rate | $500 + Whova fees.

Admission to the 2023 Crime Victim Law Conference.

June 6-7 Conference In-Person Gov/Military Rate | $450 + Whova fees.

Admission to the 2023 Crime Victim Law Conference for those employed by government entities or the military.

June 6-7 Conference In-Person Non-Profit/Academic | $400 + Whova fees.

Admission to the 2023 Crime Victim Law Conference for non-profit staff, educators, and academics.

June 6-7 Conference Virtual Ticket Attendance | $350 + Whova fees.

Admission to virtual attendance of the 2023 Crime Victim Law Conference.
The Pre-Conference Institute will take place, in-person, on the afternoon of June 5th. If you intend to attend both the Pre-Conference Institute and the Crime Victim Law Conference, please make sure to purchase both tickets through the link above.
Supporting the Rights of Victims with Disabilities in Criminal Cases
Advocating for crime victims and their rights is always challenging; when that advocacy is for vulnerable victims, the advocacy can require even more expertise. Between 2009 and 2019 the rate of violent victimization against persons with disabilities was almost four times the rate for persons without disabilities. During their career, victim advocates and victims' rights attorneys will undoubtably encounter many clients with disabilities– clients who will often have unique and complex challenges in the criminal justice system. The Pre-Conference Institute will provide attorneys and victim advocates with an understanding of these challenges and how to work together to overcome them to provide effective, trauma-informed advocacy services to this victim population. The Institute will begin with short overviews of victims' rights and disability law; then attendees will divide into attorney and advocate tracks where they will use a case scenario to explore best practices. The Institute will culminate with a panel of diverse experts discussing the scenarios, giving practical suggestions for advanced advocacy, and answering attendees' questions. Takeaway materials will include a "Checklist of Considerations to Promote Victims' Rights Enforcement" with particular application to persons with disabilities. The session will be led by the National Crime Victim Law Institute and Disability Rights Oregon.
This session is funded in part by an award from the Oregon Department of Justice.  The opinions, findings, conclusions or recommendations expressed in these materials are those of the author(s) and do not necessarily represent the official position or policies of the Oregon Department of Justice.
Speaker biographies to come at a later date.
An application for CLE credit will be submitted to the Oregon State Bar.  The training may be eligible for CLE credit in other states; a certificate of attendance will be available after the program.  More information about the total number of CLE credits will be available at a later date.
The 2023 Crime Victim Law Conference will be held at Hilton Portland Downtown.
To reserve a discounted room at the venue, Click Here!
Q: What is different about this Conference?
A: The Crime Victim Law Conference is the only national conference focusing on victim law, including enforcement of victims' rights in criminal cases.  So while many trainings are about services and support for victims, this Conference looks at the law of victims' rights in all systems (criminal, civil, military, administrative).  While many sessions are taught by lawyers, we integrate a multi-disciplinary approach to understanding the impact of law, rights, and the justice system on victims.  We also ensure that while the focus is law, advocates and allied professionals benefit from the sessions as increased understanding of the law and its impact is good for everyone who works with victims.
Q: Who is the target audience? 
A: Our target audience includes lawyers, advocates, and allied professionals working with victims as they navigate justice systems (criminal, civil, military  administrative).
Q:  Is this Conference a look at victim's rights at a national level? 
A: The Conference includes breakout sessions, and plenaries that address national and international victims'/human rights issues and themes that present across jurisdictions.  The Conference also offers glimpses of state- and local-level work so that individuals from different jurisdictions can learn from each other's practices.
Q: In the overview it states the Conference includes a focus on rights enforcement in criminal cases. What does this mean? 
A: Most states have constitutional amendments and every jurisdiction has a statutory scheme that affords victims' rights during the criminal investigation and prosecution of an accused.  These rights generally include the rights to be notified, present, and heard at certain times, to privacy and protection, and to seek restitution.  Often these rights are left to the prosecutor to assert on the victim's behalf, which can mean that the rights are not advocated for as aggressively as a victim may hope, and at other times despite the prosecutor's advocacy courts ignore the rights and no one seeks appellate relief.  "Victims' rights enforcement" is that part of Victim Law that is about victims asserting and seeking enforcement of their rights independently in criminal courts and seeking appellate review when those rights are denied.
Q: What is included in the virtual Conference?
A: Plenaries and one breakout topic per session will be streamed and recorded. These sessions will be available for 90 days after the event for virtual attendees.
Q:  Is this an OVW-approved training?
A:  We will be submitting conference approval to OVW and will update this FAQ as we receive more information. In most cases, grantees are required to contact their OVW program specialist to get approval specific to their award and to ensure that a Grant Adjustment Modification (GAM) is issued. A GAM must be completed before grantees commit or expend any funds related to attending this conference.
Q:  How many CLE credits are available through Conference?
A:  For Oregon Attorneys: The Oregon State Bar approved the Conference for 11.75 credits. 
Q:  Can I get a refund once I have purchased my tickets?
A:  Because we are less than 30 days until Conference! We are no longer able to process any refunds. You are welcome to request a switch to a virtual conference ticket at no charge until June 1st, or you may transfer your ticket to another attendee for no fee if the request is submitted by Friday, May 19, 2023. We look forward to seeing you in Portland!
For Other Attorneys: For states beyond Oregon please see the next FAQ.
Q:  Are my CLE credits earned at Conference applicable outside of Oregon?
A:  Attendees seeking CLE credit outside of Oregon will be provided with a certificate of attendance which notes the total number of hours of the Conference but does not certify attendance at any particular session.  Attendees can then petition their state Bar Association for credit. NCVLI does not seek certification outside of Oregon.
Q:  Are CEU credits available through Conference for Social Workers?
A:  NCVLI is not applying for CEU credits.
Q: Can my organization provide information to Conference attendees? If so, how?
A:  For a fee, NCVLI will have an unstaffed Exhibit Hall to display literature such as brochures, pamphlets, and leaflets. In addition there is Exhibitor space in our Conference App.  Exhibit costs can be found starting on page 14 of our sponsor guide 
Q:  Who is eligible for the Student Discount?
A:  To be eligible for the student discount individuals must be attending a university, college, law school, graduate school, community college, or vocational school as at least a half-time student.  High school or GED enrolled students over 18 are also eligible if they are enrolled full time. 
Q:  Are scholarships available for attendees?
A:   Professional development scholarships may be available through OVC-TTAC (https://www.ovcttac.gov/views/HowWeCanHelp/dspPDScholarship.cfm). 
Q:  Can I register for just one day of Conference?
A:  No, Conference registration is for both days. There is a Pre-Conference Institute that is just one day and participants can choose to attend only the Pre-Conference Institute. 
Q:  I registered for Conference but am unable attend the event at all, can I transfer my registration to someone else?
A:  Registrations may be transferred to another individual for no fee if the request is submitted by Friday, May 19, 2023 . Registration transfers will not be allowed after that date. Transfer requests can be emailed to ncvliconference@lclark.edu and need to include the original registration confirmation along with the name and contact information of the new person who is being registered.
We do not allow partial registration transfers.
Q: I am unable to attend Conference but would like Conference materials. How do I obtain the Conference materials if I am not an attendee?
A: All materials (e.g. PowerPoints, cases, pleadings) provided at Conference or made available to attendees on a Conference app.  If you are a paid attendee but simply cannot attend you will still have access to the materials through this App. If you are not a paid attendee we cannot provide you the materials.
Q:  Is transportation provided to the Conference?
A: The Conference is located within the recommended Conference hotel and is within walking distance of many nearby restaurants and shops.  Transportation from the airport to/from the Conference hotel is the responsibility of the attendee.  Public transportation options can be found using The TriMet Trip Planner or you can contact the hotel for particular guidance regarding your best airport transportation options.
Q: What is the Conference hotel?
A:  This year, the Conference venue is the Hilton Portland Downtown and is located at 921 SW 6th Ave, Portland, OR 97204. It is walking distance from bus stops, the MAX lightrail, parks, and the Willamette River. To book your rooms using the event roomblock please use the following link: https://book.passkey.com/go/NCVLI23
Q: What is the Conference App?
A: The Conference app this year is Whova. Within this app you can conveniently access the Conference agenda, communicate with Conference organizers and attendees, and pose questions to presenters. Many important announcements regarding the Conference will be communicated within this app so it is recommended that attendees download Whova. To download this app, click this link if you use iPhones or iPads.  Use this Link if you use Android phones and tablets. Alternatively, navigate to the App Store (iPhone) or Google Play Store (Android) and search for Whova. 
Q:  How much does it cost to attend the Conference?
A:  There are a few levels for Conference registration. Please see the registration form for details. If you have additional questions, please contact ncvliconference@lclark.edu
Q: If I register for the Conference do I get to attend the Pre-Conference Institute?
A: You must register for the Pre-Conference Insitute to attend the Pre-Conference Institute. Registration to the Conference is only valid for June 6-7th. 
Q:  If I register for the Pre-Conference Institute do I get a discount on Conference?
A:  No, registration is unique for each event and does not create eligibility for a discount.  
Q: Do NAVRA members receive a discount?
A: Enhanced NAVRA members are eligible for a discount for both the in-person and the virtual Conference. Please contact ncvliconference@lclark.edu to receive the discount code. 
Q:  What is the attire for the Conference?
A:  Casual or business casual.  There will likely be military members in uniform.
Annual Law Student Victims' Rights Writing Competition
Each year, NCVLI provides an opportunity for law students and recent graduates to submit a paper or abstract on victims' rights law for a chance at a cash prize and an invite to the Crime Victim Law Conference!
thank you
2023 Sponsors
Your dedication to victims' rights enforcement is a key factor in making a difference in survivors lives. Your support will make a great impact on the work NCVLI does to protect, enforce and advance victims rights.
OREGON DEPARTMENT OF JUSTICE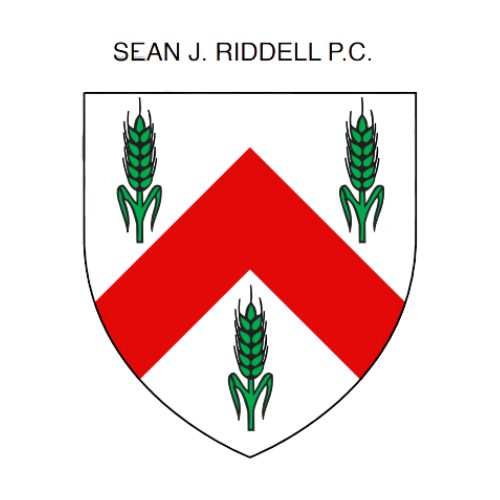 LAW OFFICES OF SEAN RIDDELL P.C.
THE FIERBERG NATIONAL LAW GROUP, PLLC
WASHINGTON COUNTY DISTRICT ATTORNEY
INTERNATIONAL ORGANIZATION FOR VICTIM ASSISTANCE
Conference Champion Exhibitor