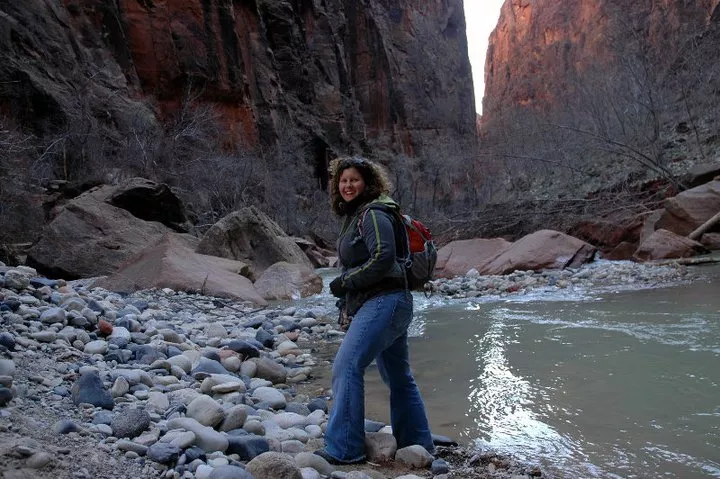 Shelbi Day
2014 Pro Bono Attorney of the Year
Shelbi Day has devoted her career to civil rights work and has had the privilege of working on several precedent setting cases on a diverse range of issues. This year Shelbi has assisted with legal research and helped educate NCVLI about ways to better serve the community.  NCVLI is proud to present Shelbi Day with the 2014 Pro Bono of the Year Award.

NCVLI's Pro Bono Award recognizes an attorney or firm who has dedicated significant time to partnering with NCVLI in the protection, enforcement, and advancement of victims' rights.  The recipient has either worked alongside NCVLI attorneys to assist with NCVLI's work on legal technical assistance requests, amicus curiae briefs, and public policy projects; has provided direct representation to victims of crime in criminal proceedings; or, has served as local counsel in the filing of amicus briefs.
Shelbi Day has devoted her career to civil rights work and has had the privilege of working on several precedent setting cases on a diverse range of issues. Since 2007, Day has focused her work exclusively on LGBT- and HIV- related issues. Most recently, she was a Staff Attorney in the Western Regional Office of Lambda Legal, Staff Attorney at the ACLU of Florida, and Staff Attorney at the Southern Regional Office of the National Center for Lesbian Rights.  She is a graduate of the University of Florida Levin College of Law.
Shelbi Day began volunteering for NCVLI in 2013 after relocating to Portland. Since her arrival, she has worked on legal research memoranda and supported NCVLI's amicus curiae efforts.  Her work has helped NCVLI support survivors across the country.  Shelbi told us a little bit about herself.
Why did you first get interested in working with NCVLI and victims' rights?
I first became interested in victims' rights in college when I did an internship at a victim's advocacy organization. Over a decade later, as I prepared to relocate to Portland, I discovered NCVLI and was impressed by the work they are doing to advance victim's rights. I asked Meg Garvin, NCVLI's Executive Director, to coffee with me and she graciously agreed and I was inspired by her enthusiasm and commitment to NCVLI's work and impressed by all the important work that the organization is doing.  I knew then that I wanted to become involved in this wonderful organization.   
As an organization what is NCVLI's greatest strength?
NCVLI's greatest strength is its Executive Director and staff. They are an impressive group of intelligent and dedicated individuals who work tirelessly towards their mission. There is no doubt the world is a better and more just place because of the work they are doing.
What are your hobbies? 
I enjoy being outdoors and active – hiking, running, biking, and white water rafting are a few of my favorite things to do. I also enjoy practicing yoga, doing pottery, and listening to live music.
What has been the most rewarding thing you have done in your professional life?
I have had the privilege of having a career that has allowed me to do extremely rewarding work. One of the most rewarding things I have done as an attorney is being part of the ACLU's legal team that successfully challenged Florida's law prohibiting gay people from adopting children.  
Past Recipients:
Perkins Coie LLP (2013)
Michael Fell (2012)