Pre-Charging Attachment of Victims' Rights
Join NCVLI and victims' rights practitioners from across the country for a discussion of victims' rights in the pre-charging context. Victims' rights often begin at the time an offense is committed, yet victims may not be told of their rights – or understand how they might apply – unless and until charges are formally brought. This session will delve into victims' rights in the pre-charging context, exploring why these rights can be so crucial, and hearing from practitioners who have leveraged these rights to ensure victims are being treated fairly in the earliest stages of the criminal justice process.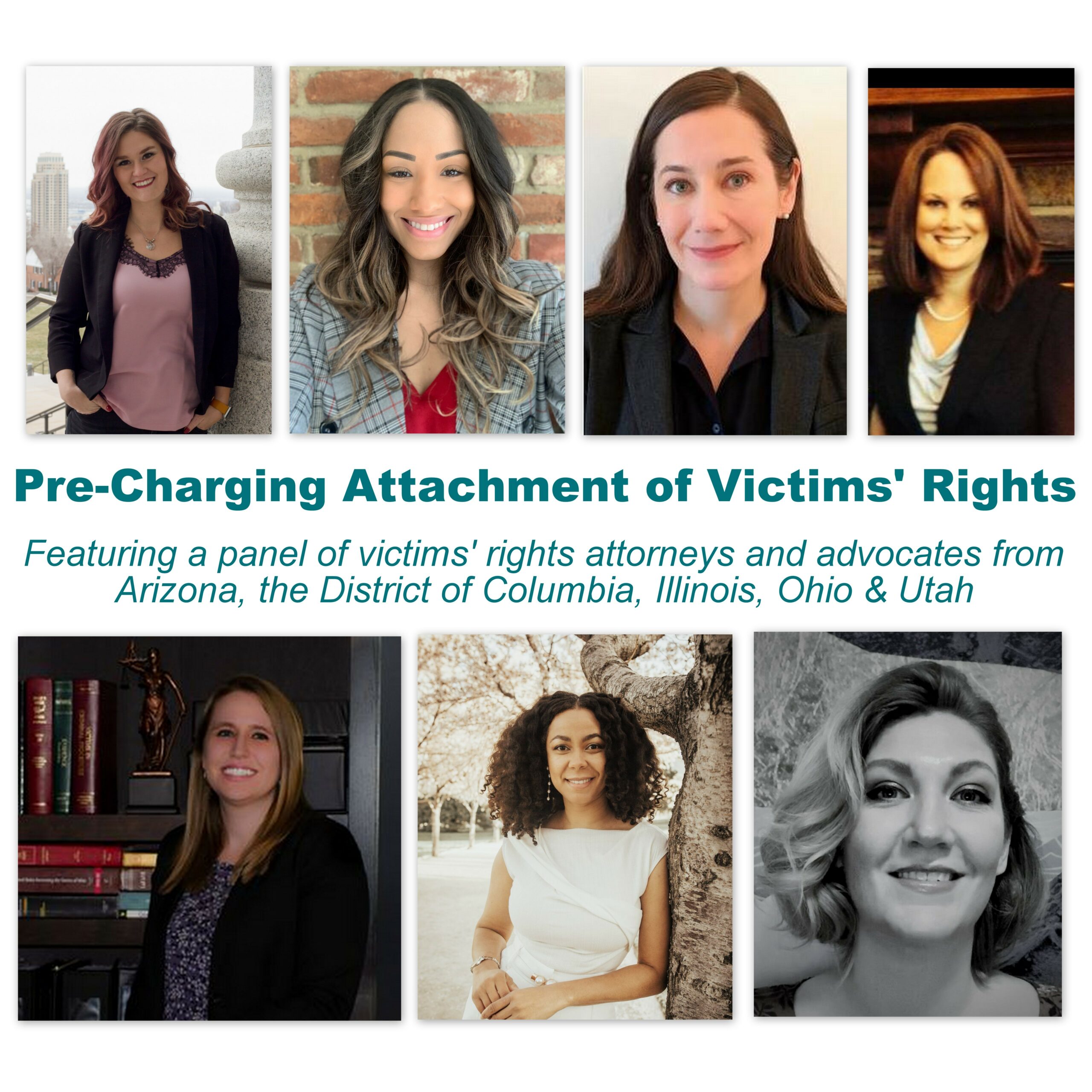 Rebecca S.T. Khalil
Director of Victim Assistance & Training, National Crime Victim Law Institute
Victims' Rights Attorney and Advocate Panelists: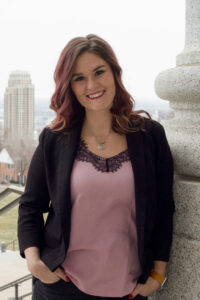 Alexandra Allen
Assistant Director & Victim Advocate, Utah Crime Victims Legal Clinic
Bio
Alexandra Allen is the Assistant Director and Victim Advocate at Utah Crime Victims Legal Clinic (UCVLC) where she had dedicated her career to protecting victims of crime for the past ten years.
Alex is active in legislative groups, and passionately advocates to enhance and protect victim in Utah. She currently serves on the Utah Sexual Violence Policy Alliance since 2019, and Utah Domestic Violence Policy Group since 2021. Alex cohosts a podcast called Utah Survivors featuring episodes dedicated to victims' stories and resources in the community, which currently has 59 episodes.
Alex has a bachelor's degree in criminal justice from Weber State University and a Master of Public Administration from the University of Utah. In her free time, Alex enjoys scuba diving, and motherhood. Alex is a certified cave diver, but mostly enjoys warm ocean diving. Alex is a mother to one son who is currently 9, and loves break dancing.
Colleen Clase
Chief Counsel and Chief Executive Officer, Arizona Voice for Crime Victims
Bio
Colleen Clase, J.D.; LL.M., is Chief Counsel with Arizona Voice for Crime Victims in Phoenix, Arizona. Ms. Clase has been counsel of record for victims of crime in both state and federal prosecutions, many of which are homicide and sexual assault cases that involve child-victims, and has successfully litigated issues related to protecting the constitutional and statutory rights of victims in Arizona's trial and appellate courts. Additionally, she has spoken in front of legislative committees on various victims' rights issues, has been a panelist on numerous webinars hosted by the National Crime Victim Law Institute in Portland, Oregon, presented on victims' rights issues to attendees at the 2017 National Crime Victims' Rights Law Conference, the 2017 Courthouse Dogs Conference, the 2018 & 2019 Parents of Murdered Children Conferences, the 2018 NOVA Conference, and the 2019 San Diego Conference on Child and Family Maltreatment. Ms. Clase has also served on various task forces and committees including the Arizona Supreme Court's Commission on Victims in Court, the Arizona Attorney General's Victims' Rights Advisory Committee, and the Victims Advisory Group to the United States Sentencing Commission.
Cierra Davis
Victims' Rights Advocate, Ohio Crime Victim Justice Center
Bio
Cierra graduated from the Western Illinois University with a Bachelor's Degree in Liberal Arts & Sciences with paired minors in English, Psychology and Legal Studies. After graduation, Cierra obtained her Master's Degree in Criminal Justice & Criminology with a concentration in Victimology at Kent State University.
Throughout her time at Ohio Crime Victim Justice Center, Cierra serves as the first line of contact with victims seeking OCVJC assistance. She works in conjunction with OCVJC's attorneys to assist crime victims in understanding their rights and to evaluate their cases for a victims' rights violations. She provides victims of crime direct communication and trauma- informed advocacy while assisting them with case intake, restitution and victim impact statements, safety planning, and additional community resources as needed.
Cierra also serves as a member of the Human Trafficking Street Outreach Task Force at Oasis House and sits on the Advisory Board of Single Parents Rock to uphold crime victims' rights.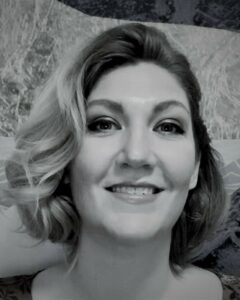 Kristin Eliason
Legal Director, Network for Victim Recovery of DC
Bio
Kristin Eliason is the Legal Director at Network for Victim Recovery of DC (NVRDC). In her role, Kristin oversees two legal programs: NVRDC's casehandling program and the Victim Legal Network of DC. NVRDC's 10 casehandling attorneys provide crime victims in the District of Columbia with advice, brief services, and representation to Civil Protection Order and Anti- Stalking Order matters, misconduct proceedings and access to supportive measures under Title IX and the Clery Act, and the assertion of crime victims' rights in the criminal legal system. The Victim Legal Network of DC (VLNDC) is an innovative project run by NVRDC and born out of the federal Office for Victims of Crime's Vision 21 planning initiative to establish victim- centered legal services continuum supporting holistic, wrap around, and pro bono legal services for victims of crime in the District.
Kristin has more than 13 years of experience representing survivors of crime, with the early part of her career spent serving survivors of intimate partner violence, dating violence, sexual violence, and stalking. During her decade at NVRDC, Kristin's experience expanded to include serving survivors of many crime types, including surviving family members of homicide victims and gun violence survivors. Kristin's areas of practice have focused on Protective Order and Anti-Stalking Order matters, higher education misconduct proceedings under Title IX and the Clery Act, and the representation of crime victims in the assertion of their rights in criminal legal matters. Kristin joined NVRDC in 2013 serving as one of its first staff attorneys. Since that time she has been a senior attorney, supervising attorney, and Director of Strategic and Legal Advocacy. While at NVRDC, Kristin has advocated for victims of crime through policy advocacy and strategic litigation, working with members of the DC Council and Congress to effect change through legislation and serving on the DC Superior Court's criminal rules advisory committee.
To expand the number of attorneys who provide free representation to survivors, Kristin has conducted CLE and pro bono trainings for law firm attorneys, including national and local training and CLEs on crime victims' rights. Kristin has served on various rulemaking committees, including the VAWA Negotiated Rulemaking Committee's Stalking Subcommittee and the DC Superior Court's Criminal Rules Advisory Committee. In 2013, Kristin was selected to travel to Fiji as part of the ABA's Rule of Law Initiative Pacific Fellow's Women's Rights Program. Kristin's passion for ensuring marginalized and oppressed people have access to the support and resources they need after experiencing crime which led her to being part of the Rainbow Response Coalition's steering committee which designed a holistic district-wide healthy relationships education and outreach campaign for the LGBTQ communities in the District. Kristin also serves on Ayuda's Language Access Program's Advisory Board and was a peer reviewer during the development of the Breaking the Silence training manual which is used by Ayuda for training interpreters working with victim service providers. Prior to joining NVRDC, Kristin was an attorney with House of Ruth Maryland's Protection Order Advocacy and Representation Project where she represented survivors of intimate partner and dating violence in protection and peace order litigation and staffed legal clinics in Maryland's Montgomery and Prince George's County courthouses. Kristin also served as law clerk to Magistrate Judges Janet Albert and Mary Grace Rook with the DC Superior Court. Kristin received her B.A. from the College of William and Mary and her J.D. at the Catholic University of America's Columbus School of Law. Kristin is licensed to practice law in the District of Columbia (active), and Maryland (active). Kristin serves as an adjunct professor at the George Washington University where she teaches about victimology, victims, and the criminal legal system. Kristin received the 2022 Washington Council of Lawyers Legal Services Award for her extraordinary contributions to the District's public-interest law community.
Heidi Nestel
Executive Director & Victims' Attorney, Utah Crime Victims Legal Clinic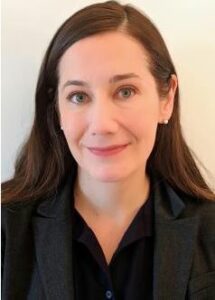 Elizabeth Payne
Legal Director, Chicago Alliance Against Sexual Exploitation
Bio
Elizabeth Payne is the Legal Director at the Chicago Alliance Against Sexual Exploitation (CAASE). Upon joining the organization, she oversaw the creation of the Victims' Rights Representation Division, the first legal team in the state of Illinois that focused exclusively on representing sexual assault survivors with criminal cases against their perpetrators. She currently supervises motion practice, litigation, and case strategy decisions on criminal and civil cases, including orders of protection, housing, employment, and workplace accommodations. Prior to her work at CAASE, Elizabeth was a Senior Assistant District Attorney in the Special Victims Bureau of the Kings County District Attorney's Office in Brooklyn, New York, where she prosecuted sexual assaults and the physical and sexual abuse of children. She is a seasoned trial attorney and has worked extensively with law enforcement officers, judges, defense attorneys, medical professionals, and social workers in the criminal field. Elizabeth also served as a law clerk with the Wisconsin Supreme Court and is a graduate of The University of Colorado, Colorado Springs, and The University of Chicago Law School. Elizabeth is passionate about women's issues and focused on creating a world where gender-based violence is a thing of the past.
Crystal Powell
Victims' Attorney, Utah Crime Victims Legal Clinic
Bio
Crystal is a victims' rights attorney with a deep commitment to human rights and dignity. Crystal specializes in representing victims of crime in the criminal justice system in Utah where she fights for crime victims' constitutional, statutory, and other legal rights. Crystal expands her commitment to empowerment of the vulnerable by serving on the Utah Trafficking in Persons Taskforce where she co-chairs the education and training subcommittee and the Utah Coalition Against Sexual Assault as a member of the Board of Directors. Before moving to Utah, Crystal worked in justice reform on behalf of the government of Jamaica where she was involved in several pursuits with national focus and impact. Some of these included as serving on the National Taskforce Against Trafficking in Persons; helping to implement the National Restorative Justice Programme, the first of its kind in the Caribbean; and directed the Law Revision Office where she led the publication of the laws of Jamaica.
Crystal is a Brigham Young University J. Reuben Clark Law School graduate. She also holds a degree in Psychology and a minor in Social Policy and Administration from the University of the West Indies. Crystal enjoys learning new skills and exploring her talents, especially, music, art, and poetry. She is a natural hair advocate. She has one child and a beautiful dog named Lady.
Elizabeth Well
Legal Director, Ohio Crime Victim Justice Center
Bio
Elizabeth Well is the Legal Director at Ohio Crime Victim Justice Center.
Elizabeth graduated from Ohio University with a bachelor's degree in political science and attended Ohio Northern University for law school, where she graduated with a juris doctorate with distinction.
In her time with Ohio Crime Victim Justice Center, Elizabeth has provided assistance to hundreds of crime victims, litigating their rights in trial and appellate courts, provided training to thousands of criminal justice system officials on victims' rights in Ohio, and participated in the Marsy's Law constitutional amendment campaign, including a leading role in drafting the amendment's implementing legislation.
Elizabeth is also an adjunct instructor at Columbus State Community College in the paralegal studies department.